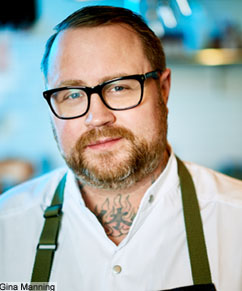 Jamie Bissonnette is the James Beard Award-winning chef and partner of Boston favorites Toro, a Barcelona-style tapas bar, and sister restaraunt Coppa, an Italian enoteca, in the South End. Toro also has homes in New York City, Bangkok, and Dubai. Bissonnette was awarded the inaugural People's Choice: Best New Chef award by Food & Wine magazine. In May 2014, he was honored with the James Beard Foundation award for Best Chef: Northeast. In 2016, Bissonnette, alongside chef partner Ken Oringer opened Little Donkey, in Cambridge, MA.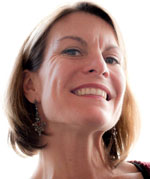 Gabriella Opaz is an award-winning speaker, writer, and consultant on storytelling and communication. Co-founder and co-owner of Catavino, which offers custom food, wine, and cultural tours of Portugal and Spain, she contributes to Wine & Spirits Magazine. Gabriella co-founded the Born Digital Wine Awards (BDWA), which celebrate responsible, diverse wine journalism around the globe, and was a TEDx Porto speaker in 2017. Born in Chicago, Gabriella now lives in Porto, Portugal.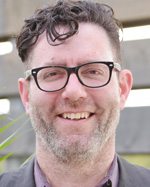 David Robinson spent the first decade of his working life cooking in some of Boston's finest restaurants, including Marcuccio's and Radius, during which time he also traveled extensively through Italy and Spain. Since becoming the cheese buyer at Formaggio Kitchen South End in 2010, David has traveled extensively through Europe for his work.
Globally sought after for his creativity and knowledge of food, culture, and hospitality, Rob McKeown began his career as a line cook in Mobil 5-Star restaurants in Boston and as an editor-at-large and correspondent for iconic publications like Gourmet Traveller. He has collaborated on research and design for renowned chefs and hotel brands such as Jean-Georges Vongerichten,  Mandarin Oriental Hotel Group, and the Cochon555 national culinary tour. McKeown has received dozens of awards for his work, including a nomination as World's Best Food Journalist, Hospitality A + D's Best Restaurant Design – Global, and grants from the likes of James Beard and Kikkoman Soy Sauce.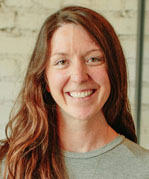 Jodie Battles is Director of Beverage for Toro Boston, Coppa, and Little Donkey.  She was worked with partners Chef Jamie Bissonnette and Chef Ken Oringer in their JK Foods restaurants in Boston since 2013. Previously, Jodie worked as General Manager and Wine Director at Fish Restaurant in Charleston, SC. Jodie was recognized with the 2012 Les Dames d'Escoffier International Legacy Award.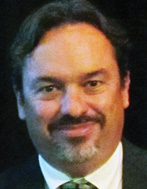 Dr. Todd Lasseigne serves as President and CEO of Tulsa Botanic Garden, a position he has held since 2011.  He is a highly respected and well-known plantsman, garden writer/speaker and leader in the field of public horticulture.  He has traveled extensively throughout the U.S., Western Europe, and Japan in search of new landscape plants and has participated on plant expeditions in China and the nation of Georgia.  Dr. Lasseigne has presented numerous talks throughout the U.S. and has also delivered several presentations to audiences in Japan and China.